Bang And Olufsen Xbox Headset Review: For most gamers, the Xbox wireless headset is more than enough. It sounds pretty good. And the microphone quality is surprisingly good considering that it's only about a hundred dollars. But what if you're a premium gamer? Well, for you, we've got the Bang and Olufsen Portal. I don't want to get ahead of ourselves here.
This is wireless gaming, headphone, not a headset. Which doesn't mean of course, that it doesn't have a microphone. It boasts crystal clear communication with its virtual boom arm. What is a virtual boom arm? And boasts an immersive soundscape and lasting comfort. And I have no reason to disbelieve them because Bang and Olufsen has a (coughs) so to say, been around if you know what I mean.
They're an almost a hundred-year-old company. Ooh. I do like the design that does look a little more premium than the X-Box… It weighs like nothing, which is both good, and also a little disconcerting. I mean, Brandon, when you pick up like a premium pair of headphones you expect it to kind of have some heft to it, right? 
There's no heft. It's like a, it's more in line just like a Bose QuietComfort, like a travel headphone than something that I would expect to be like an everyday sit and wear this thing for six hours at a time while I'm vegetating in front of my television. Impossible, its light weight only 282 grams.
You've got a USB type C charging cable. This is a wireless headset(cough), excuse me, headphone, for the microphone. And then you've also got a three and a half millimetre adapter. If your still own any ancient technology that still connects with one of those, like my phone.
Oh, now I feel like we have to go right back to materials choice now because I got to put this thing on and see how it feels, at least. Like, the reason I said that I thought it was vegan leather was cause it feels a little like crisp, but I think a lot of that is to do with how kind of stiff the memory foam is. I don't mean stiff in a bad way. I mean that it rebounds really quickly.
Okay, it's an over the ear cup design. So I have kind of, I'd say medium-sized ears, and they fit reasonably comfortably, but it does press my earrings into my neck a little bit. So if you wear earrings, then it might be a factor for you, but not if you just wear studs.
And I'd say, I would describe this as an above-average clamp strength. So a lot of the weight is being born by the clamping against her head, as opposed to by the headband which is probably a good thing because you can actually see particularly in the middle here, there's not a lot of padding there.
They're going from more like, a four-point contact system with the two ear cups, and then this just kind of straight portions of the headband here. The fact that they're so light definitely contributes to above average on your comfort though. PIA is a VPN, which means it allows you to access services and websites as though you were in a different country.
It encrypts all of your internet, traffic and uses a safe protected IP and allows you to connect up to 10 devices with a single account with clients for Windows, Mac iOS, Android, iOS, and Linux. So don't wait, buy a one-year subscription for $39.95 at the link down below.
Compatibility, wired, Bluetooth, and wireless with X-Box and PC. So you've got your game audio, and voice chat mix right here on the left ear cup, that's just like the X-Box first-party one. You've got a pairing button right here. This is truly an X-Box first, everything else, second headset. The volume rocker, right over here on the right ear cup. Power, as well as Bluetooth pairing.
So that's a separate pairing button. You're a three and a half millimetre jack and your USB type C. So just, auto one press to turn on, that's unusual. I'm gonna hold the pair button and we're flashing. There we go. Hey, headset assign, look at that. Just like that. Dolby Access, Dolby Atmos for headphones is ready to use. That's something to keep in mind.
So if you want to use these on your phone, and you want the full functionality, there is actually an app that you are going to need to download. That is a paid app, it'sthe Beale Play Portal app, and you can use it to fine-tune the audio. So I guess I just have to buy that now? Sorry, the active noise cancellation on these is actually pretty darn in these.
That's one thing that I didn't talk about on the outside here. So you've got one, two, three, four microphone ports that are on the outside of the headphones. That is how Bang and Olufsen are achieving two things. One, active noise cancellation, so you don't have to listen to, you know your mom calling you for dinner, or whatever. And number two is what they're calling their Virtual Boom Night.
So you can see there's no actual boom arm, but by turning these microphones so that their pickup patterns are kind of aimed in front of your mouth. The theory is that they can sound really great even though they're not actually right next to you. Hey, did you want to get going now? Okay, cool. Just have a quick question for you though.
How's the sound quality of what I'm saying right now? Like, would you describe it as average, above average, below average? Above average. (indistinct) Okay. What if I said it costs $500 for to sound this good? Okay. She says it's unnecessary. So she doesn't feel like she deserves this kind of rich vocal quality, but you know what hon, you do, you deserve this and more.
We got some fancy touch controls here. So you double-tap on the right, or left side to play and pause, but that's Bluetooth only. You swipe the right side for volume. There's a touch bar here apparently. Hello? It's not a rocker. I said this was a rocker switch, totally not.
How would you not mash that every time you take these off? I mean, I guess you'd get in the habit of just grabbing the cups. Okay, swipe the touch bar for volume, swipe to the left to switch between active noise cancellation and transparency for Bluetooth only. And swipe the left to adjust between game and chat balance for X-Box only. Double-tap left to right.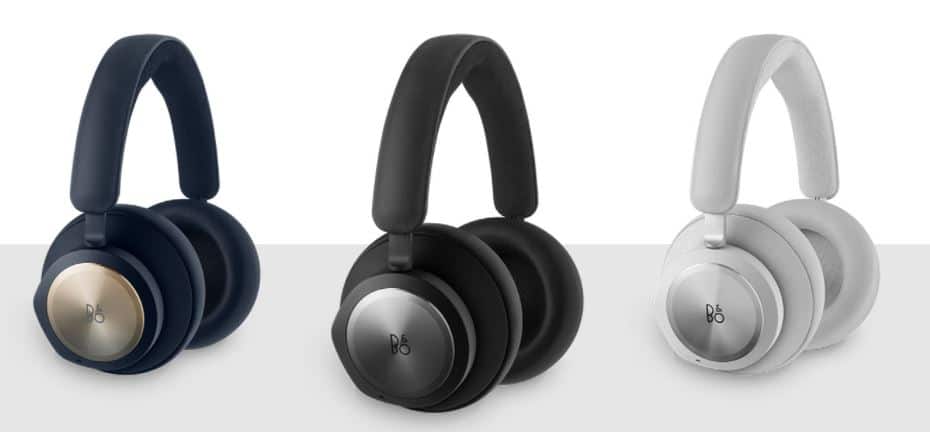 Double-tap right or left, to mute or unmute. Oh my God, why is everything a double tap? You'll see a red status LED when you're muted, Okay, well someone will see it. The ANC is very strong. There's a little bit of buzz. A little bit of pressure. It's not the worst that I felt in terms of like on-ear pressure from active noise cancellation, but there is more buzz than I would like.
I would probably leave it in kind of a medium-ish setting. I mean, yeah, they sound a lot better than the first-party X-Box one. And even with the active noise cancellation, like barely on, it's like halfway, I think. I cannot hear anything you guys are saying right now. And I don't even have it cranked up that high. Okay, let's try this touch-sensitive volume control.
Okay, fine control actually, a lot easier than I thought it would be with that. And then I think I just switched it to chat balance cause the game is a little bit quieter. Yeah. There we go. So let's go all game. Oh, it's telling me it's maxed out. Oh, that's very unpleasant. It has kind of like a pop-pop-pop-pop-pop sound that it makes, but it also cuts out your audio.
So it can make a sound, but don't cut out the end game audio when I like, max out the dial. Oh yeah, we have Dolby Access already. I am not that impressed with Dolby for headphones, then. This definitely redeems theBang and Olufsen app though because it's not them charging you extra, it's that Dolby Access costs extra. That is an X-Box thing.
And I do wish that Microsoft would just find it in their hearts to include that, but yeah, that's not on Bang and Olufsen. I got to face this so that the directional sound is right. Okay, with me oriented correctly, it does sound a lot better but this is a game that has just really good surround sound support.
Like it is so much more immersive with good surround sound, and even compared to like an affordable 5.1 soundbar setup like the one that we've got in the living room set behind me. It's just, it's not there. And that costs a fraction of what this does. If you have the space for it.
I find the clamping force a little tighter than is my preference already. And I do prefer a large rear cup personally like a more oval-shaped ear cup, but I can understand if, for style reasons they might've gone with, you know a more around minimalistic design here. In a world where very, very excellent headphones exist.
Like the Massdrop Pandas. It's so hard to recommend something like this. But the flip side of it is, the Massdrop Pandas do not have integrated support for things like Xbox's, chat, end game volume, mixing, and they do not have an X-Box pairing button so that they can work wirelessly with the X-Box.
So in a world where only the $100 option and the $500 option exists, this is clearly better than this, But I don't know if I would describe it as five times better. 
Read More:
DROP + THX PANDA WIRELESS HEADPHONE REVIEW
Xbox Wireless Headset for Xbox Series X|S, Xbox One
The 3 Best Gaming Headsets For PS5 (2021)
Amazfit PowerBuds | Wireless Earbuds With Charging Case!
DUNU DK-2001 Review | Hi-Res Dynamic Hybrid HiFi Headphones
So this concludes the topic for Bang And Olufsen Xbox Headset Review. That's about it for me, I forgot to tell you something, If you're enjoying this article, please make sure to share the article. If you have any questions, comment down below, and I'll try my best to answer them.